MLSCI - We Are More Than Just Software


MLSCI is a full service management and IT consulting organization with the technical and business expertise needed to deliver valued results. We enable organizations to reach better decisions, faster and with much higher levels of buy-in and commitment. Our professional services include strategy development, process optimization, software & technology selection, training, facilitation, & managing your most complex IT initiatives .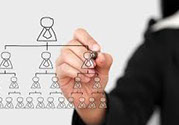 Strategy

Vision & Roadmaps
The wrong technology investments can be detrimental and costly to your business. MLSCI's industry expertise and strategy design experience will help you make the right, vendor-neutral decisions to deliver a clear ROI that your stakeholders will embrace.
Process
Optimization & Alignment
At MLSCI, we believe that effective solutions begin with optimized business processes and aligned stakeholders. Our experienced subject matter experts and facilitators will ensure the critical foundation is established for your success..
Design & Build
Solutions that work.
From custom to cloud-based to mobile, we turn your ideas into reality. Our technical associates average 15+ years experience building and integrating complex IT solutions. Trust your ideas to the technology experts.
Technology Selection
Systems & Services
MLSCI represents you, not the vendors, thru the selection and procurement process. From RFP to contract, we help you choose the optimal solution for your needs, negotiate best pricing, ensure favorable service terms, and plan for implementation.
Facilitation
Turning Meetings into Outcomes
From strategic planning to tactical problem solving, our trained facilitators will drive your team meetings to alignment with clearly defined action plans. Our proven methodology will keep your team engaged, focused, and on target.
Project Management
For most complex projects, there aren't any blueprints or steps in place to develop the end product. Our project managers (many are PMI certified) specialize in creating plans to deliver these items. In addition, they seamlessly integrate resources across your company and utilize communication, planning and budgeting skills to bring projects to completion.
Since 2001, companies have turned to Main Line Software Consulting to address their most important technology, process, and organizational challenges. Software is only part of what we do. MLSCI's team of experienced professionals focus on bringing together best-in-class business, technology and service expertise to deliver superior outcomes for our clients and their customers. Our best practices in strategic planning, process optimization, project management and systems development will take your team and your company to the next level of success.
DRIVING OPERATIONAL EXCELLENCE
DELIVERING COMPETITIVE ADVANTAGE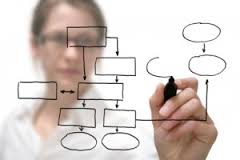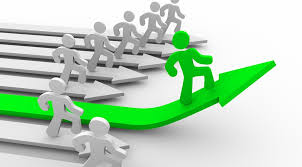 MLSCI's process mapping and improvement workshops are at the heart of what we do.
The outcomes from MLSCI process improvement workshops often exceed all expectations. At one multinational client the onboarding/offboarding process for employees was re-engineered to reduce processing time by more than 90 days. Another client's average audit response time was reduced from two weeks to 2 hours. Working with a leading healthcare IT organization, software defects were reduced by more that 70 percent.
In both services and technology, the goal of every MLSCI engagement is simple, to provide you with a capability which gives you an edge over your competition. Our experience in business and technology enables us to design innovative solutions that are aligned to your most important objectives and then deliver those solutions better, faster and cheaper than your competition.
Many of our clients see a 100% Return on their investment within months of go-live. A leading biotech company recognized a net savings of more than $1.5MM within the first year of implementing MLSCI systems and processes.